The Marketplace
Connect directly to nation-wide, provincial, and local perks for your schools and classrooms.
You must be a Chalkboard Plus member to view the full resources. You will be prompt to login when you click the "read more" button. Not a member? Join Now.
Already a member looking for personal perks? Access your personal perks here.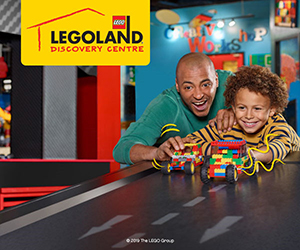 Legoland Discovery Centre – Exclusive Group Rates!
March 2, 2020
NOTE: LEGOLAND Discovery Centre Toronto has been temporarily closed until at least March 31, 2020. LEGOLAND® Discovery Centre Toronto is the Ultimate Indoor LEGO® Attraction for classes with students between 3-10 years old. This LEGO-themed attraction appeals to a child's fascination with the timeless LEGO product, taking them into a world of endless possibilities! Get 10+ General Admission tickets for $14 + tax (reg. up to $24.00 + tax).
Not yet a Chalkboard Plus Member?
Would you like to take advantage of the many benefits and resources provided by Chalkboard Plus? Your school or school board must be registered with us first, so check with your administrator to see if you're eligible to register. Want more information?