You must be a Chalkboard Plus member to view the full resources. You will be prompt to login when you click the "read more" button.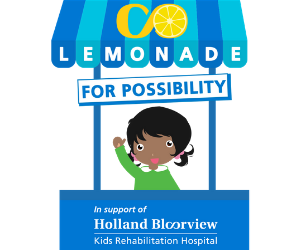 Lemonade for Possibility is a fun and easy way to raise money for kids with disabilities at Holland Bloorview Kids Rehabilitation Hospital. Promote responsibility, inclusion and giving back with this program!
Not yet a Chalkboard Plus Member?
Would you like to take advantage of the many benefits and resources provided by Chalkboard Plus? Your school or school board must be registered with us first, so check with your administrator to see if you're eligible to register. Want more information?